Outdoor staging can help you increase your curb appeal as you sell your home.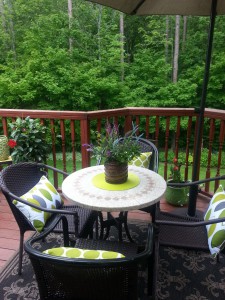 When you're in the midst of selling your home, you likely want to make the inside of your house as attractive to potential buyers as possible. Although this may come as a surprise, the way your home's exterior looks is just as important. After all, this is the first thing that people see when they visit your home.
If you want to increase your curb appeal, but aren't sure how to go about doing so, reach out to us at Art of Staging and Design.
One of the main benefits associated with our home staging services is that we can help you stage your home's exterior. This way, you are able to increase that great first impression and eye-catching curb appeal. When you turn to us to help you get your home ready to sell, we'll first fully inspect your home's front and backyard and determine what the best features in these areas are. Then, we'll develop a plan that will highlight these good features and detract from other aspects that may not be as appealing to buyers.
Reach out to us today to schedule a consultation and to find out more about what our services include.