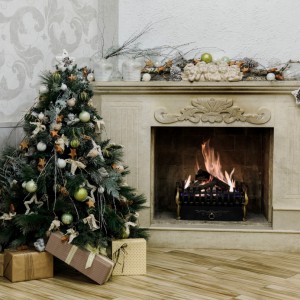 With all of the chaos that comes with the holiday season, you may be hesitant to put your home on the market at this time. However, there are many different reasons why, with a little bit of home staging, you can find the right buyer, even during the holidays.
Making things less stressful—It's no secret that the holiday season can be stressful. Home staging ensures that the best features of your home's interior and exterior are brought out during the selling process with little effort on your end. As a result, buyers may be less concerned about that squeaky floorboard or that loose railing and be prone to think about why they love your home.
Capitalizing on holiday décor—Although having your home staged to get it ready to sell is a good idea at any time of the year, it can be particularly advantageous during the holiday season. This is because you can enhance your home's interior and coziness with decorations that you wouldn't ordinarily use at any other time. Just make sure to keep the focus on the best features the home.
Getting more for your home—One of the main benefits of home staging is that it can reduce the amount of time your home spends sitting on the market. Let's not forget that in many cases, homes that are staged sell for a higher price than homes that are not. They also photograph extremely well for marketing on the internet.
If you want to reap the rewards that come from staging your home during the holiday season, let our team at Art of Staging and Design help. As a professional staging company, we will entice buyers with what your home has to offer the minute they walk through your front door.