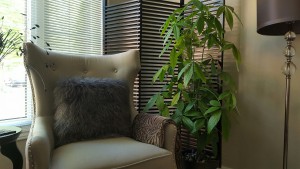 Do you feel like your home is missing something, but you can't quite put your finger on it? Have you been taking steps to make your room design more inviting and improve aesthetics? One thing you may not have thought of that can really make your room design "pop" is the addition of live plants to your space. There are several benefits to a room design that includes plants, including improved indoor air quality, better oxygen, and increased aesthetic appeal. But what kind of plants should you choose?
When you think of house plants, you might have two thoughts – your grandmother's overflowing sun porch or the fake and dusty houseplants you used to see at your neighbour's house as a child. Luckily, house plants don't have to take over your space or simply collect dust particles without offering any real value to your home. With the right room design, plants can add a pop of colour, help you breathe better, and give you a sense of being surrounded by nature when you are indoors.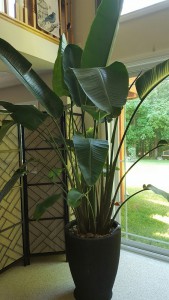 There are a few different types of houseplants you can begin with that are easy to care for and will make your room design unique and fresh. Some great starting plants are aloe, palms, and peace lilies – especially if you aren't sure if you will be the best plant caretaker. All of these plants are easy to care for.  Additionally, if you've inherited your grandmother's green thumb, bamboo, ferns, ivy, and orchids all make great additions to your space. Your room design will come together in a flash with the addition of these exquisite plants. Make sure to read up on the best care of each plant, including what type of light it needs, watering instructions, and whether it has hot or cold sensitivities.
At Art of Staging and Design, we love the idea of adding plants to your room design, whether you need to rejuvenate your space or are staging your home for sale. We can help you achieve your room design goals and provide practical pointers, so your home looks its best all year round. Contact us today if you are interested in learning more about home staging, room design, or how to improve the aesthetic appearance of your space. We look forward to working with you.